July 18th - 22nd, 2017
On-Site Registration is Available
Come join us at Eden Valley!
All pre-registration is now closed. We will be taking On-Site Registrations this year. There currently are no space restrictions, but if you are coming in a large RV or with a travel trailer, please expect to be flexible with where will will place you in the spaces available (read "bring plenty of blocking!")
If you will be coming to join us for On-Site Registration, please plan to arrive between 9am and 8pm.
Any updates regarding available space or conditions and events at Eden Valley during the event will be posted to the TMSPA Weblog (link at bottom of page).
TMSPA Directors are now either en-route or preparing to head to Eden Valley for site setup and preparation. We will be "off the grid" until established at Eden Valley and will not be responding to emails or inquiries.
---
2017 Observers Challenge
Tom and Kreig have provided their list for this years' edition of the program. Looks like there's going to be some "toughies" on this one, so come prepared! We've combined the list and finder charts into a single print-ready PDF for your convenience.
You'll find it and more info for the program on the Observers Challenge Page.
---
2017 Solar Eclipse Special Project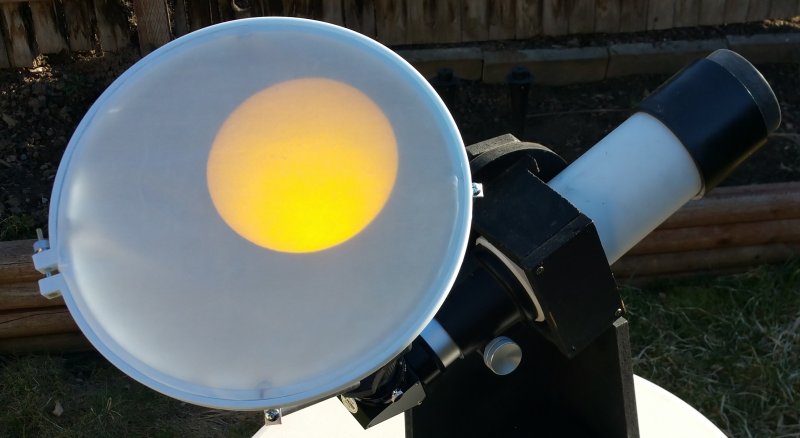 We've changed the focus of the Telescope Building Program this year in anticipation of the total solar eclipse in August by offering a kit and program to build your own solar projection adapter for your telescope. Details are on the Telescope Building page.
---
SNEAK PEEK:
Practical Astronomy Presentations for TMSP 2017
We already have some of the topics that will be presented as part of our Practical Astronomy Presentations Program for TMSP 2017. These presentations are geared to be informative and sometimes hands-on guides on a variety of topics for both the beginner and experienced amateur astronomer alike. We'll have more detailed descriptions of the presentations as we get closer to the event, but to whet your appetite, here are some of the topics that will be presented:
The 2017 Solar Eclipse by Cliff Mygatt
Drawing Nebulae by Mark Simonson
Cleaning Optics by Cliff Mygatt
Urban Observing by Bob Scott
Observing programs of the Astronomical League by Mark Simonson
With the total solar eclipse occurring in August (one month after TMSP), the presentation on observing the eclipse may be very helpful for planning and maximizing your experience.
---
Meal Menus are Ready
Robin and the staff at Eden Valley will be providing the pre-ordered meal service again this year, and the menu looks as delicious as it was last year. If you want to take a night off from the camp stove, pre-ordering a meal (or meals, if you really want to be lazy!) are a sure-fire way to have a scrumptious meal served in the dining area in the Eden Valley Lodge. You can check out this year's menu here..
( And yes, Doyle's going to be operating the Chuckwagon this year. )
---
Thank You!!
We at TMSPA would like to thank our attendees, Guest Speakers and Vendors for a fabulous 2016 Table Mountain Star Party!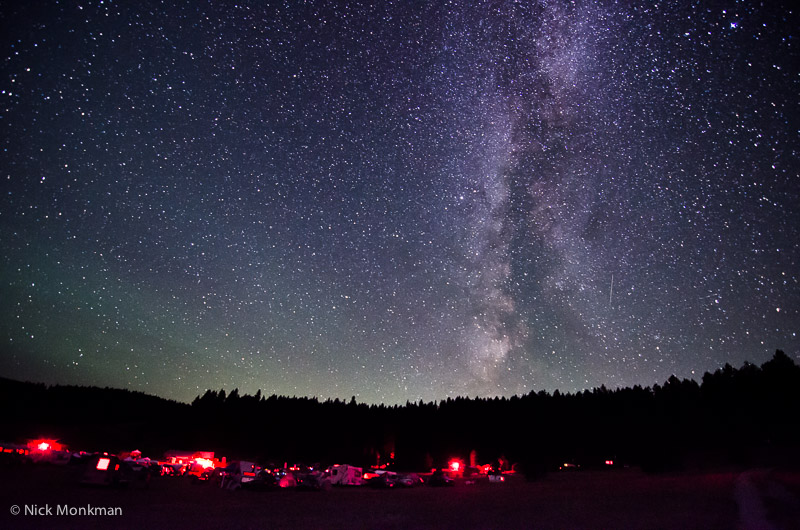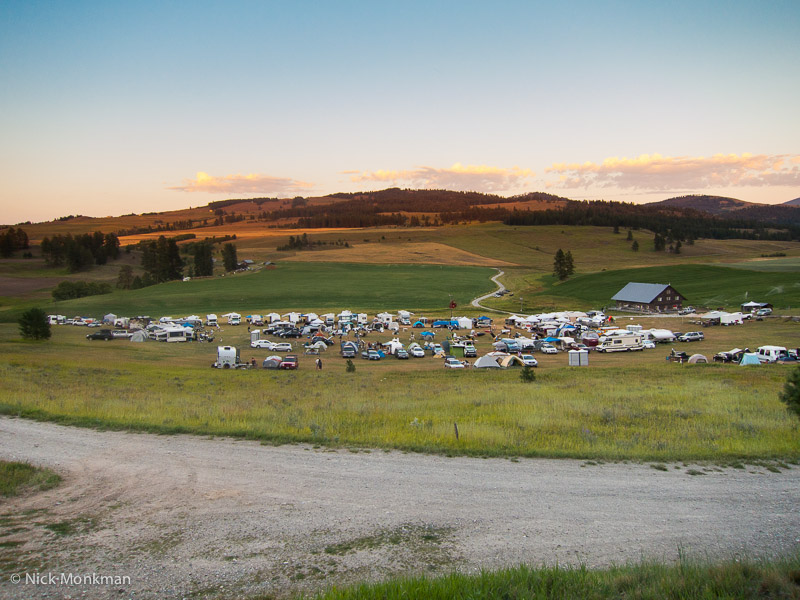 Photos courtesy of Nick Monkman, Spokane Astronomical Society
We look forward to seeing you all again in 2017!!
---
TMSPA Weblog

Want to stay up-to-date with news and announcements about the Table Mountain Star Party? We have our own TMSPA Weblog service so that you can get those updates via RSS feed. We'll be posting announcements regarding registration, Speakers Programs and other TMSP news on the Weblog. Check it out and subscribe to the RSS feed and you'll always get the latest information.