August 2nd - August 6th, 2016
Registration for TMSP 2016 Is Now Open
Please see the Registration Page for more information.
---
Pre-Order Meal Menu, & A New Catering Provider
First, we're sad to bid a fond farewell to Debbie Losse who, along with her staff, has been providing the meal catering to Table Mountain attendees for well over a decade. While we're sad to see her go, we wish her all the best in the future (and she's glad that she'll get a week away from Doyle in the bargain!).
We're happy to announce that Robin and her catering staff at the Eden Valley Lodge have stepped in to take over the meal catering service! They've put together a great new menu of offerings for us this year. Pre-order meals will be served buffet-style in the Eden Valley Lodge Dining Room, tables and chairs provided for your convenience. They will also be offering meal options for the younger eaters 12 and under. Please see the Food Services page for the menus, pricing and all the details.
We're also pleased that, with some arm-twisting and cajoling (and stern looks from Debbie for a week of peace) that Doyle will be returning to operate the Chuckwagon Grill as usual throughout the Star Party.
---
Student Telescope Making Program
For 2016, we have four kits to build a complete 6" f/8 Dobsonian telescope available. Details are on the Student Telescope Making Program Page.
---
Updates Also Coming Soon:
Speakers Program and Observers Program
---
Looking Ahead...
In anticipation of the 2017 Total Solar Eclipse that takes place on Monday, August 21, 2017 which will be visible in the continental US, TMSPA has selected July 18-23, 2017 as the dates for the 2017 Table Mountain Star Party. This will give all of us the opportunity to witness this spectacular event.
---
Thank You!!
We here at TMSPA would like to thank our attendees, Guest Speakers and Vendors for a fabulous 2015 Table Mountain Star Party!

Aurora Borealis on display Saturday night. Photo courtesy of Larry Cerullo.
We look forward to seeing you all again in 2016!!
---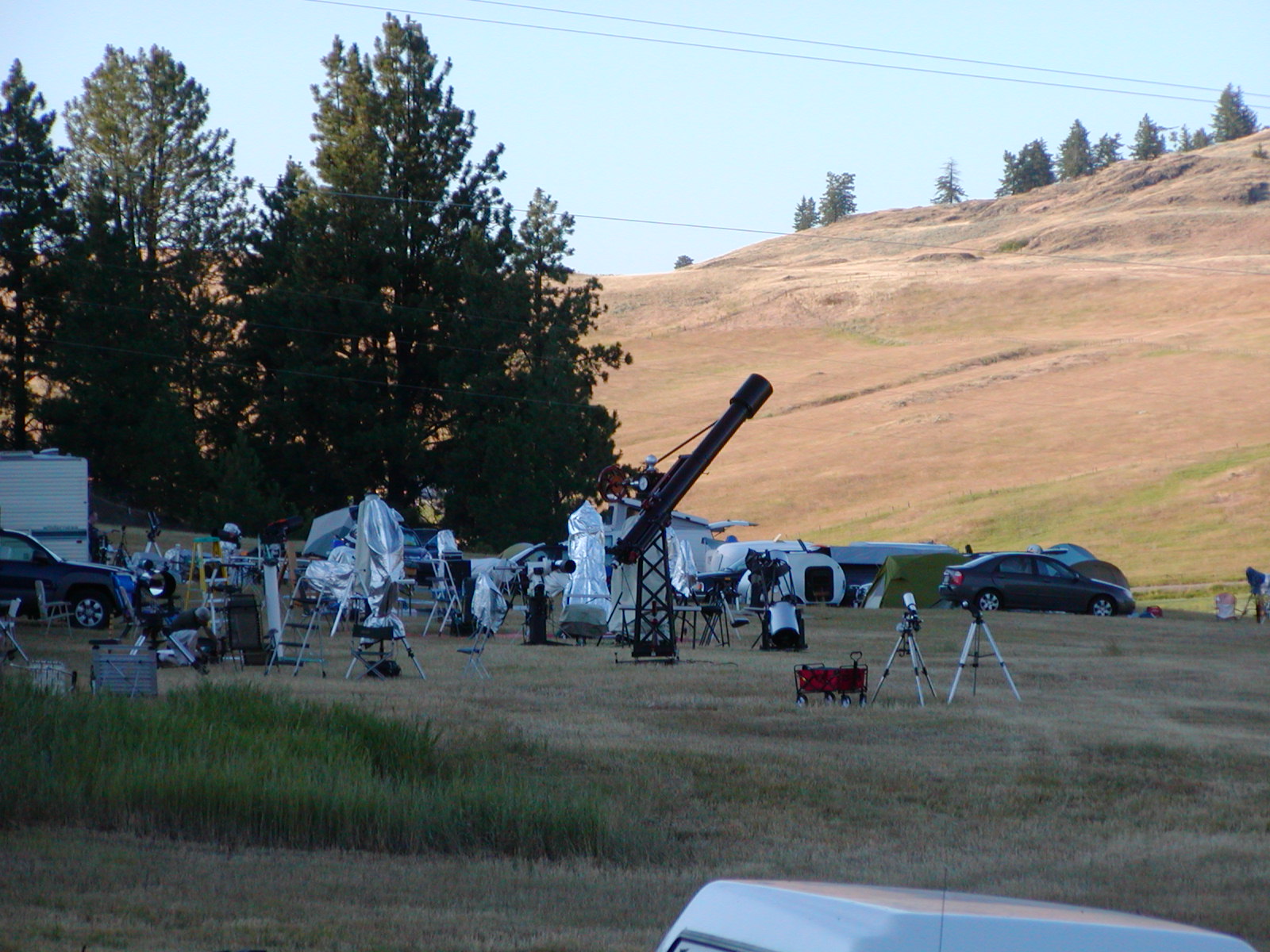 ---
TMSPA Weblog

Want to stay up-to-date with news and announcements about the Table Mountain Star Party? We have our own TMSPA Weblog service so that you can get those updates via RSS feed. We'll be posting announcements regarding registration, Speakers Programs and other TMSP news on the Weblog. Check it out and subscribe to the RSS feed and you'll always get the latest information.